by Alexander (Alex) T. Polgar, M.S.W., Ph.D., R.S.W.
Freedom: Sally Gets Sober and Starts to Grow Up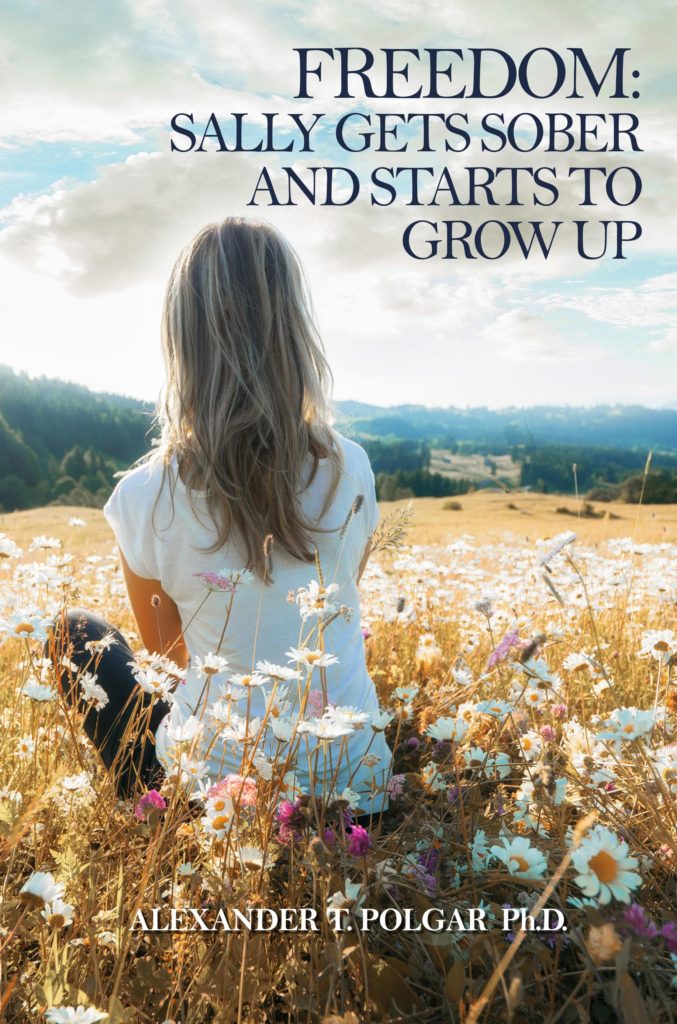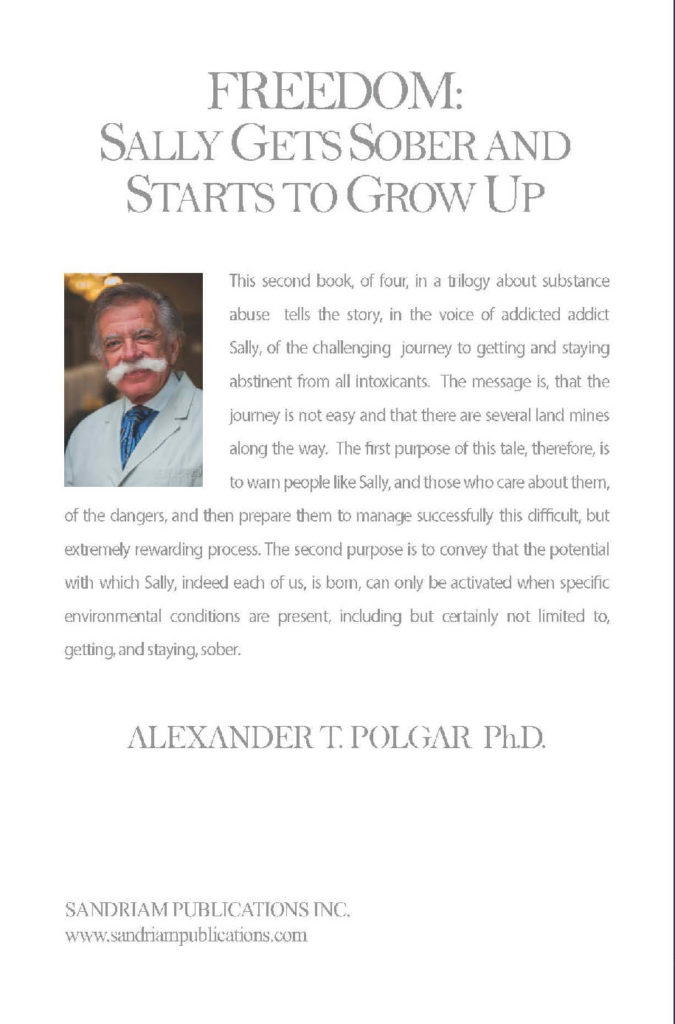 Freedom: Sally Gets Sober and Starts to Grow Up is the second book of four in the Freedom from Addiction series. Discover an addict's story of substance abuse through the voice of the character Sally who could be anyone's daughter, sister, or friend. Sally tells her story of the challenging journey to get and stay abstinent from all intoxicants.
The message is that the journey is tough and there are landmines along the way. Therapist Dr. Alexander Polgar interprets and comments on the story to highlight how to understand addiction. The book is a warning to people like Sally, and those who care about them. Explore the dangers. Prepare to successfully manage successfully this challenging but extremely rewarding process.
We all could be a Sally if specific conditions in a family are present. Read how Sally gets sober. Celebrate how she stays sober.